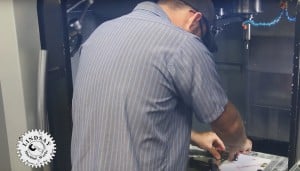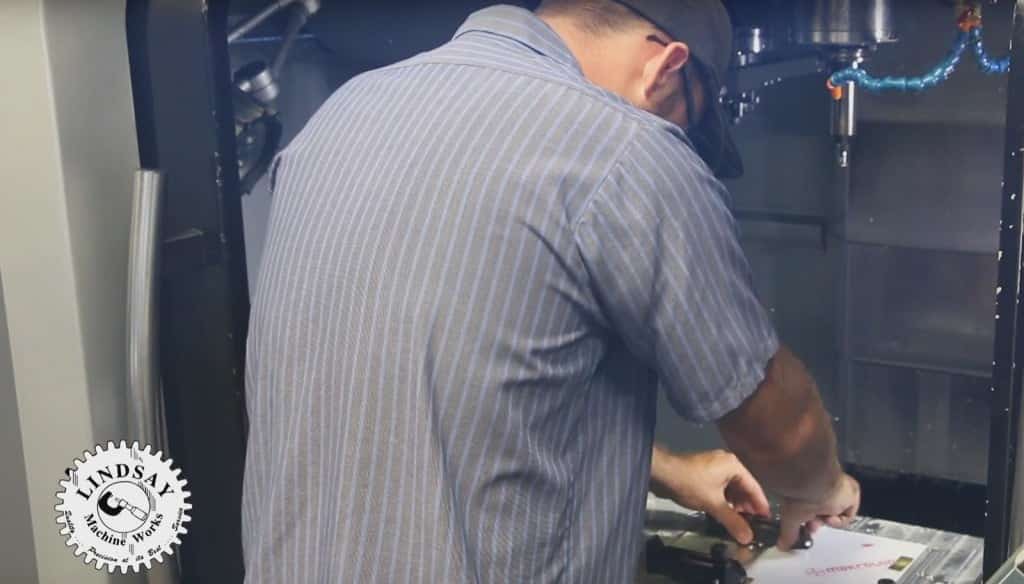 A regional defense industry supplier has ordered short-run manufacturing from our precision machine shop here in the Kansas City area.
The machinist begins by setting up the CNC machine.  In this case, he is using the Hurco VM10i  3-Axis CNC machining center.
The parts that are being machined here will be used in an automated assembly line.  The material for the parts is "clear Lexan", a hard transparent plastic.
Precision is of key importance in any machining process and this job is no different.  The machinist makes a test run, optimizing the machine for multiple runs.
Once the machine is set, and the measurements have been verified, the machinist begins the short run of parts.  This is a great example of another job well-done by Lindsay Machine Works Inc.