CNC Machining
We specialize in short-run manufacturing, providing precision machined parts and components using state-of-the-art CNC (Computer Numerical Control) turning lathes, CNC multi-axis vertical milling centers and Surface Grinders.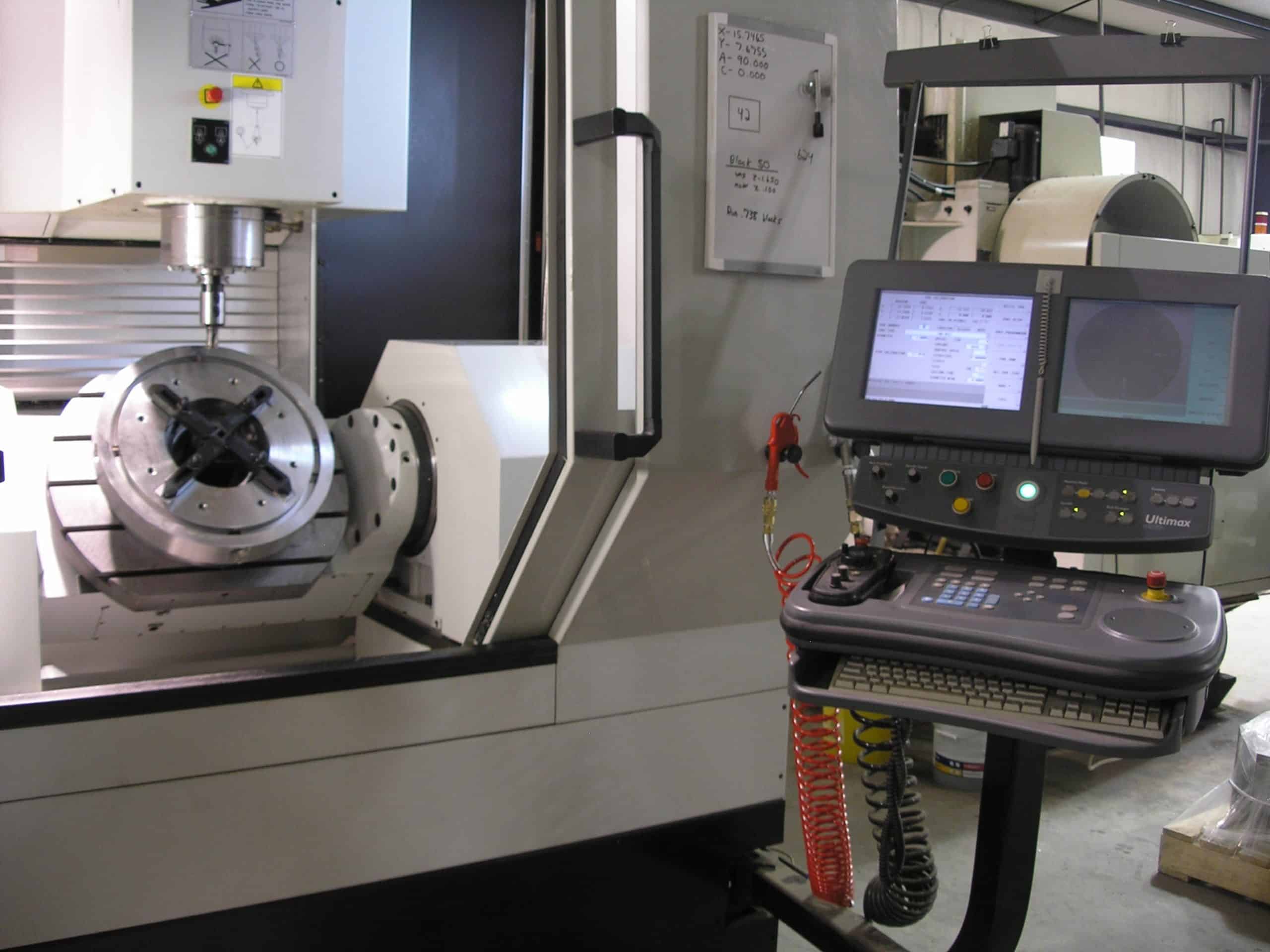 CNC Turning: Up to 26" O.D. x 80"
CNC Milling: Up to 32" x 120"
CNC 4th Axis & CNC 5th Axis Milling
Manual Machining
With a variety of equipment and machine tools of all different sizes and types, it is rare for us to find a job too big, too difficult, too precise, or too complex to be outside our capabilities.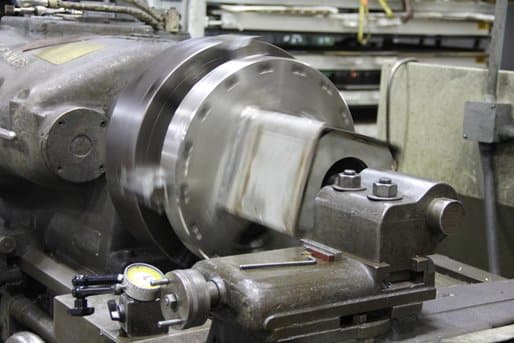 Manual Turning: Up to 39" O.D. x 120"
Vertical Turning Lathe (VTL): Up to 57" O.D.
Manual Milling: Up to 36' long
Large Horizontal Boring
Surface Grinding
ID/OD Grinding
3D Printing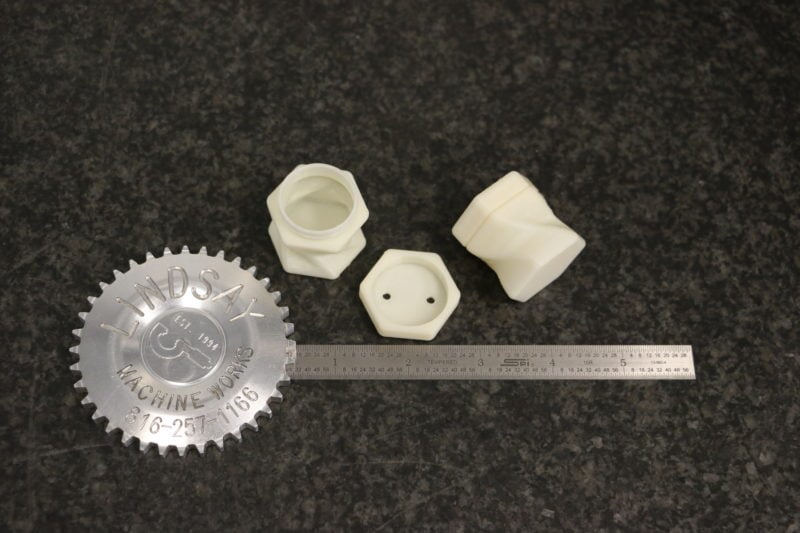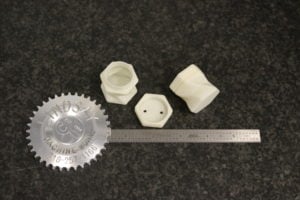 With 3D printing, we can produce complex, high-tolerance parts faster than ever for prototype or end-use applications. Our Fortus 380MC prints high quality natural ABS plastic, a capable and versatile thermoplastic.
3D Printing Envelope: Up to 12" x 14" x 12"
Waterjet CNC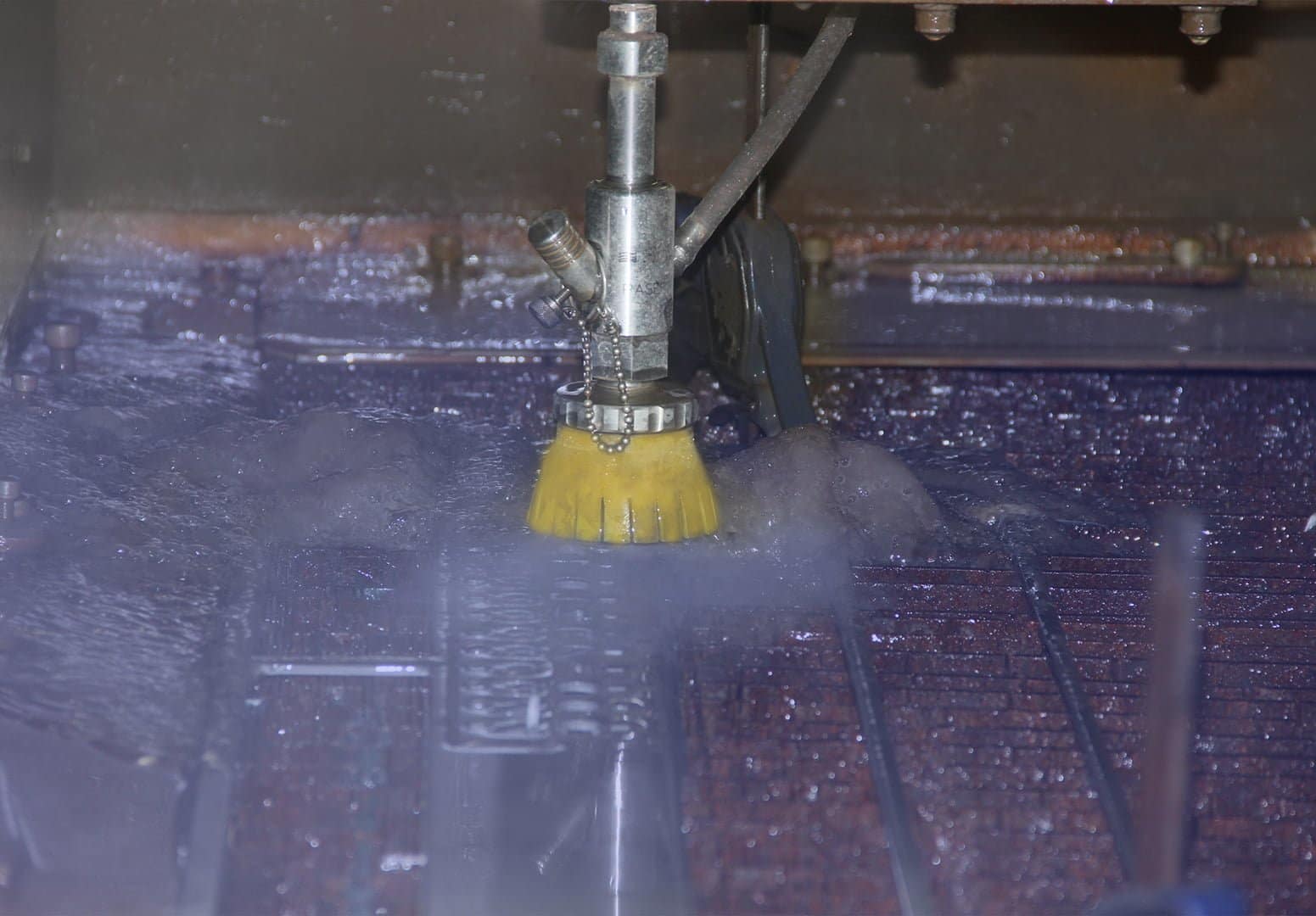 Our Flow Waterjet can cut almost any material into shapes and intricacies using highly pressurized water mixed with garnet abrasive.
Waterjet CNC: Up to 72" x 120"
Welding & Fabrication
We offer full welding services of most metals and a comprehensive set of capabilities for custom fabricated assemblies.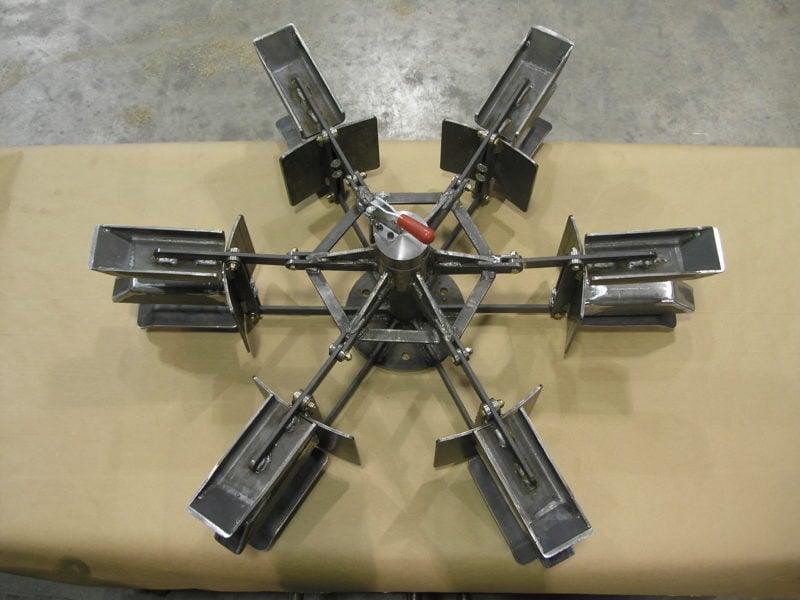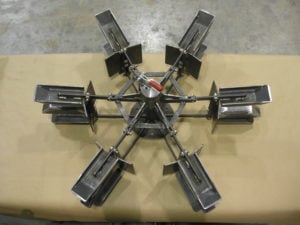 WELDING CAPABILITIES
FABRICATION CAPABILITIES
Press Brake: 3/8" Thick up to 10' Wide
Plate Roller: 3/8" Thick up to 6' Wide – Creates barrels or rings
Angle/Tube Roller: For rolling rings of tubing, round stock or angle
Shear: 1/4" Thick up to 12' Wide for Mild Steel
Plasma Cutter: Clean Cuts up to 3/4″ Thick and Sever up to 1" Thick