2021: Our Year in Review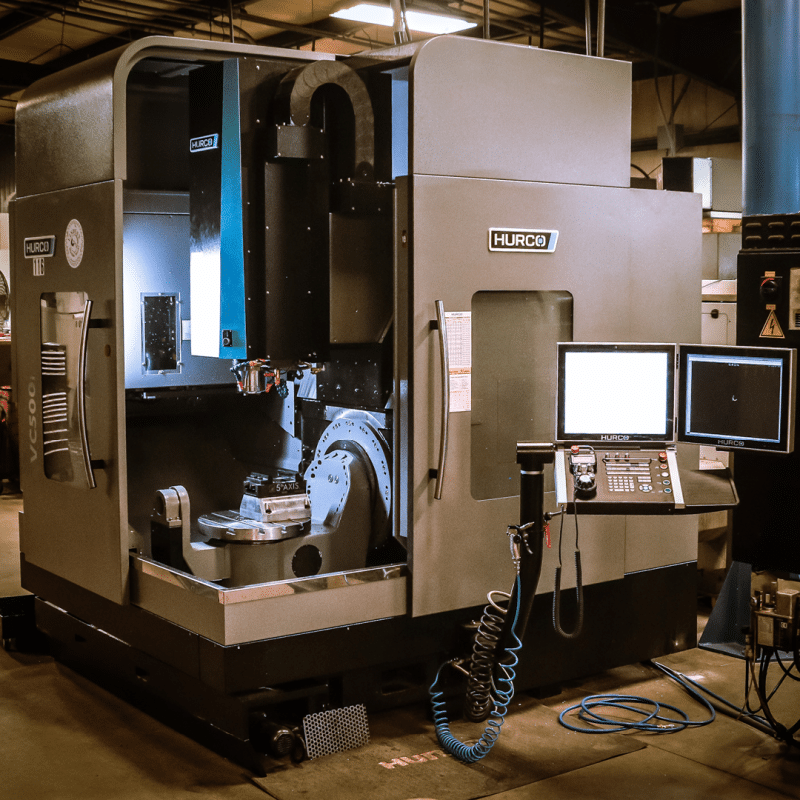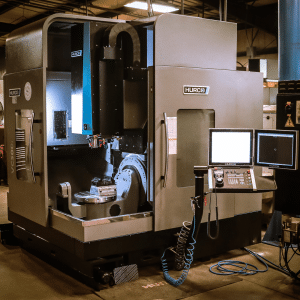 Lindsay Machine Works is coming off of a great year. Our 2021 growth reinforces our desire in 2022 to spread the word about what makes us different and how we can help companies of all shapes and sizes in a variety of industries meet the demands of 21st-century manufacturing.
As 2021 began, uncertainty grew over the availability of products — from raw material to manufactured goods. In the uncertainty of the times, companies turned to us for affordable, quality parts on their schedule. To help customers mitigate these issues and protect against supply chain disruption, we expanded manufacturing capacity and continue to be an incredibly valuable partner in a variety of industries.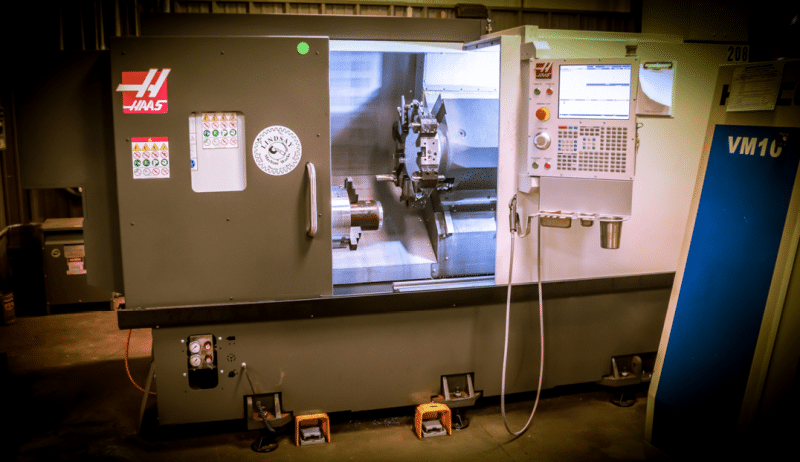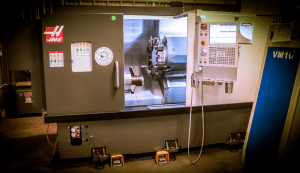 To meet this new demand, we purchased four new machines: a Hurco VC500i 5-axis, a Haas ST-35 lathe, an Omax Waterjet, and an English wheel.
The Hurco VC500i, which features a gimballed 5-axis table, gives us greater flexibility in how we can remove metal as well as a great space to mill complex features in large parts. The Haas ST-35, one of the top-selling CNC lathes on the market, boasts a 10" Chuck and 32.5" of cutting length, efficient enough to turn a wide variety of parts. Our new Omax Maxiem 1530 waterjet cutting machine boasts a 500 in/min cutting speed and significantly adds to our capabilities by adding a 10 ft x 5 ft cutting table (shown below left). We're excited to add our third waterjet. And finally, the Baileigh English Wheel EW-30 (shown below right) is our first of a kind and allows us to stretch and add two-dimensional curves to sheet metal for our ever-expanding fabrication department.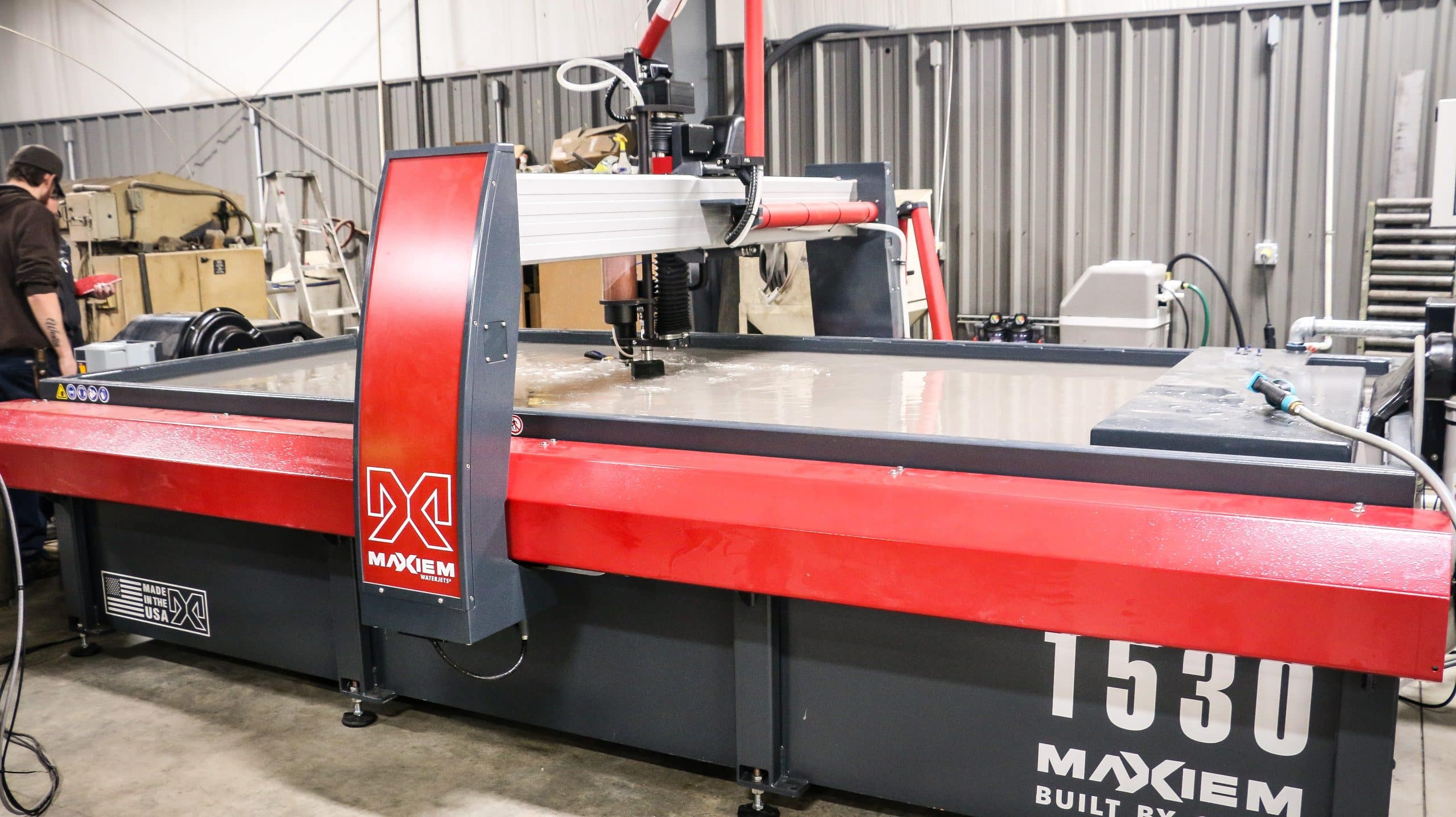 What's in store for us in 2022?
As we start the new year, our team will continue working hard to improve our customers' entire production process. To ensure a smooth process and excellent quality, it is essential that we upgrade our machinery and capacity as needed.
Additionally, we're expanding our facility's footprint by constructing our fourth and largest building, one which will make room for more machinery and the ability to work on ever-larger projects. We are fully invested in creating an environment where excellence and innovation can thrive.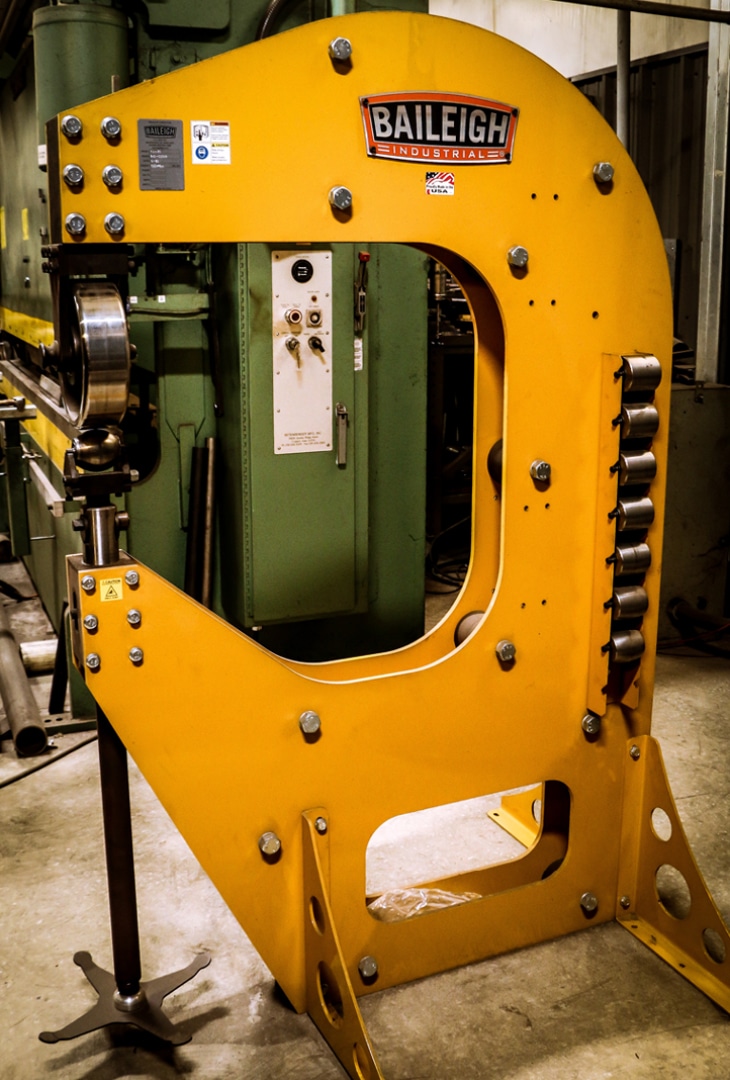 What can we do for you?
As our 2022 additions begin to take place, we are as excited as ever for the growth and future of our company. We are dedicated to delivering orders with the quality, precision, and speed our customers have grown accustomed to and we hope that our new additions can help to cement our legacy for years to come. So, what can we do for you? That's a question we ask often but one that speaks to how we operate, with over a century and a half of combined machining experience and the latest machines, we can do it all and want to help you with all of your manufacturing needs.
We want to build lasting relationships with clients and find solutions to their needs. Our team is highly focused on delivering the best customer experience in the industry; from quick and accurate quoting, to precise production, to reliable lead times, and we're always looking for ways to improve how we do business. When you sign up for updates from Lindsay Machine Works, you'll get the latest news about what's new at our company and how it can help your business thrive!