Custom sheet metal parts are ideal for projects that require complex cutting, bending and welding tasks. At Lindsay Machine Works, our expert fabricators create any precision components you may need. Additionally, our custom sheet metal parts such as brackets, arms, or plates are fabricated to your specific design.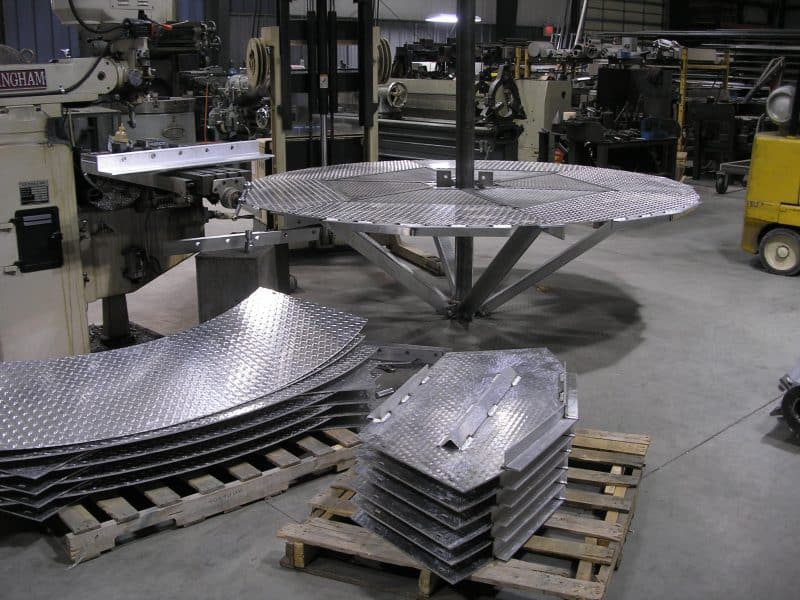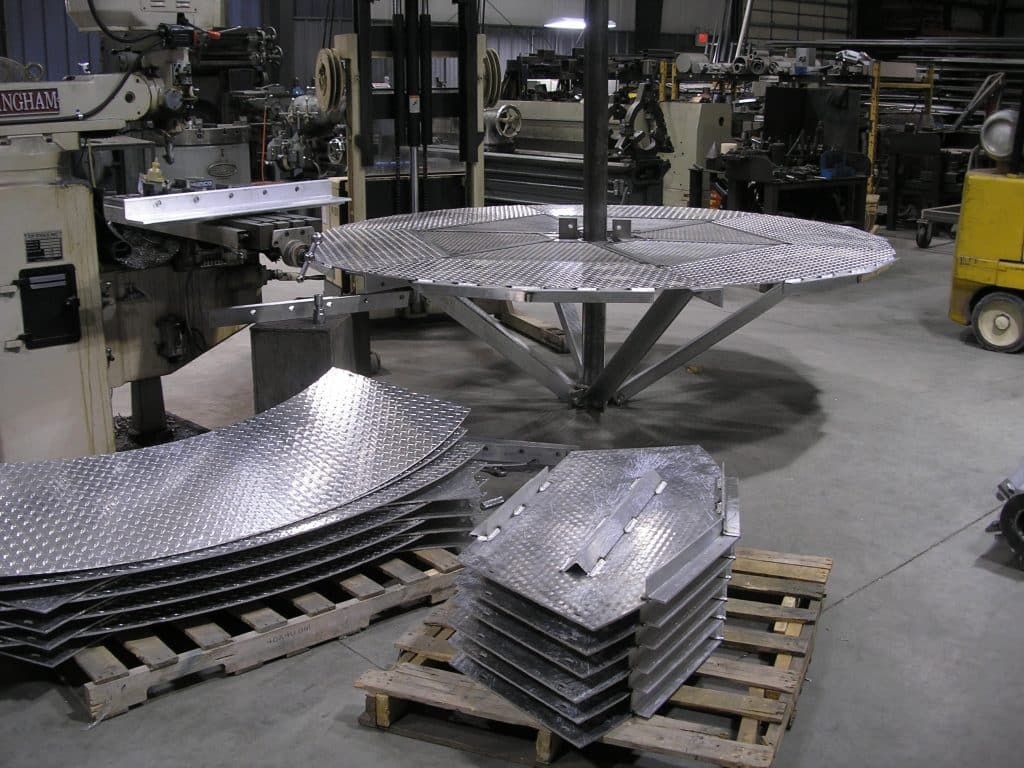 Give us a call anytime for a quote. We can help figure out what you need. Our highly-experienced professionals can provide you with the highest quality custom sheet metal parts and precision components.
Types of sheet metal fabrication services
You can get professional metal fabrication service for your product development at a competitive cost. Such services include:
Cutting

Welding

Surface finishing
The fabrication process involves bending and folding a wide variety of materials like aluminum, steel, stainless steel, perforated alloy, brass, and many others.
Sheet metal finishing options
The finishing option you choose will determine how long it will last. If you're looking for more than the basic stock metal finish, you can select the finishing technique that suits you best.
It improves strength, durability, increases corrosion resistance, and boots the appearance of parts. The process involves adding a thin layer of metal. Of course, there are many plating options for metal parts.
It improves the overall appearance of parts in design elements like safety warnings, company logos, and other graphics.
If you want to give your product a smooth finish, you can't go wrong with buff polishing. It's created by a machine that uses a cloth wheel and works for materials that require some luster.
Suitable for manufacturers looking for a matte texture, this process forces abrasives like sand on the surface at a high speed.
How to choose a custom sheet metal parts machining company
The best fabrication shop should combine components and precision sheet parts for rapid prototyping. In addition, a reputable shop should offer a cost-effective solution that aligns with your manufacturing needs. You should also pay attention to the range of services offered.
A quality metal parts fabrication company should accommodate low-volume prototypes as well as high production runs.
Uses for custom sheet metal parts
Precision custom sheet metal parts can suit different industries like communications, heavy industrial, electronics, automotive, and medical industry. Sheet metal can also be used in all sorts of parts such as medical tables and even aircraft fuselages.
Sheet metal comes with many advantages. It's lightweight, and strong. Besides that, it allows for mass production performance.
Sheet metal materials
Many metals can be made into sheet metal like stainless steel, brass, titanium, and aluminum. Some of the sheet metal used in the electrical or electronic industry include aluminum alloy plate, SPCC, and SECC.
The best manufacturer should do fabrications from sheet materials from a wide variety of thicknesses. Also, the fabrication shop should have some CNC-controlled fabrication equipment for tight tolerance parts. The best type of metals with high standards of quality are:
Heat-resistant alloys

Architectural grades

Perforated sheet
CALL TODAY for the
Highest Quality Custom Sheet Metal Parts Fabrication