A punch press & CNC press brake fabrication shop can provide cost effective metal shaping of quality products.  CNC (Computer Numeric Control) equipment allows for the most precise custom shapes. At Lindsay Machine Works, our fast turnaround time and precision machine shop will help keep your productivity at its highest level. We are your solution for custom manufacturing in the Kansas City area. Additionally, our expert machinists are well-trained, producing the most accurate parts in the shortest possible lead time.
Punch Press & CNC Press Brake Fabrication Shop
Learn more about operations of the punch press machine in addition to press brake. See how these aid in the exactness of our work to assure quality of your products. Useful for both small and large runs, Lindsay Machine Works, can make use of these pieces of fabrication equipment to be cost effective for your benefit.
 Punch Press
Using a computer controlled process, CNC punching quickly stamps out custom and standard geometric shapes. Additionally, it's the most precise method of fabricating metal with exact holes. Meanwhile, utilizing a die, sometimes even a series of dies, a punch press is known for high volume capacity. A wide variety of materials are pressable such as many types of metals. Thus, allowing for many industrial uses, punch press products are suitable for large volume productions. Additionally, smaller volume production can prove cost effective as well. 
Capable of meeting your specific requirements and tolerances, custom metal fabricated parts can be useful for any of the following applications: 
Medical

Telecommunications

Control instrumentation

Aerospace and more
Press Brake Fabrication Shop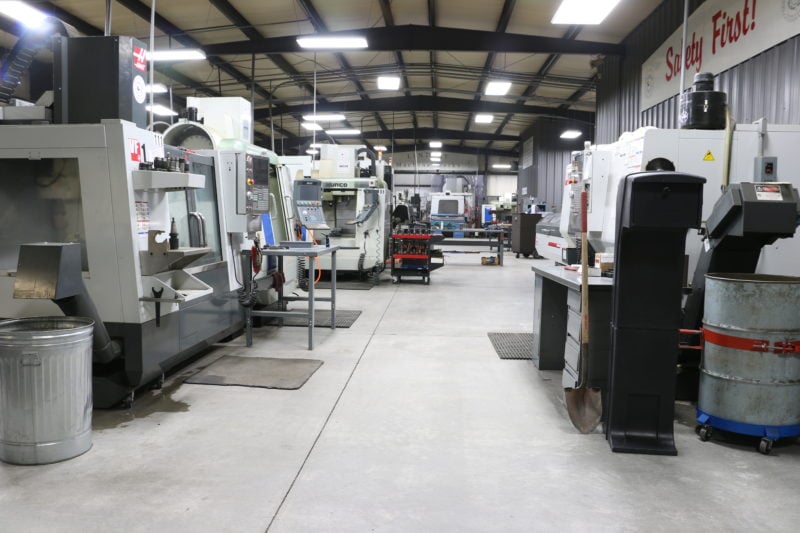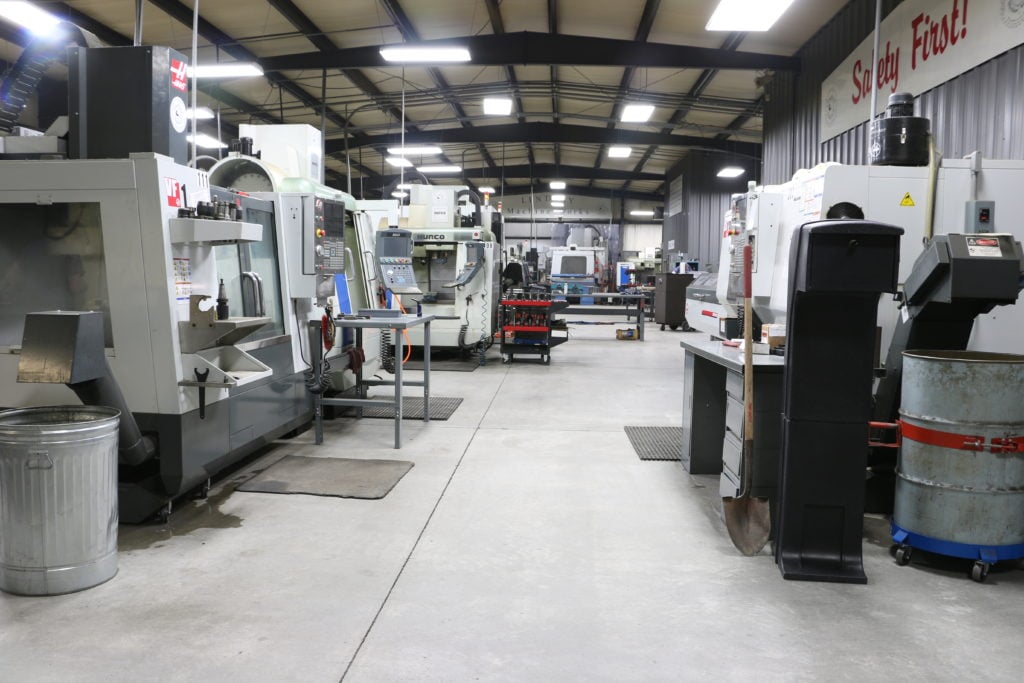 When precise bends in sheet metal that are repeatable and reliable are needed, use of the press brake machine is the best tool. Additionally, paired with CNC control, this process can be useful for bending complex as well as simple shapes into many types of metal such as:
Aluminum

Brass

Nickel

Stainless Steel

Steel

Titanium
Bending materials into a punch break is useful in a wide variety of industries. Furthermore, the press brake machine offers the highest quality of metal shaping. As well as efficient, this process proves itself time and again for cost effectiveness for any size of run. Fabricators with experience create a consistent production of expertly formed parts
Kansas City area Punch Press & CNC Press Brake Fabrication Shop
Leave it to us, when you need any type of machining or fabricating in the Kansas City area – Lindsay Machine Works has the knowledge and equipment to do what you need. As well, a quality product will be completed in the most efficient and timely manner possible.
Needing A Quality Punch Press & CNC Press Brake
Fabrication Shop?