CNC MACHINING- PRECISION TURNING AND MILLING
At Lindsay Machine Works, Inc., one of the most sought-after capabilities is our precision CNC (Computer Numeric Control) Turning and CNC Milling. Beyond traditional 3-axis CNC Milling, we also offer both 4th & 5th Axis CNC milling. This gives us the ability to machine more complex features or more features on more sides with less re-positioning and fixturing- thus improving our ability for tight tolerances.  
Advanced geometry sometimes requires programming beyond what the CNC machine is capable of. This is where offline programming using MasterCam is key. Our programmers can take complex geometry to create tool paths for a quality product.
We can machine almost any type of metal such as steel, aluminum, or titanium, and a wide variety of plastics.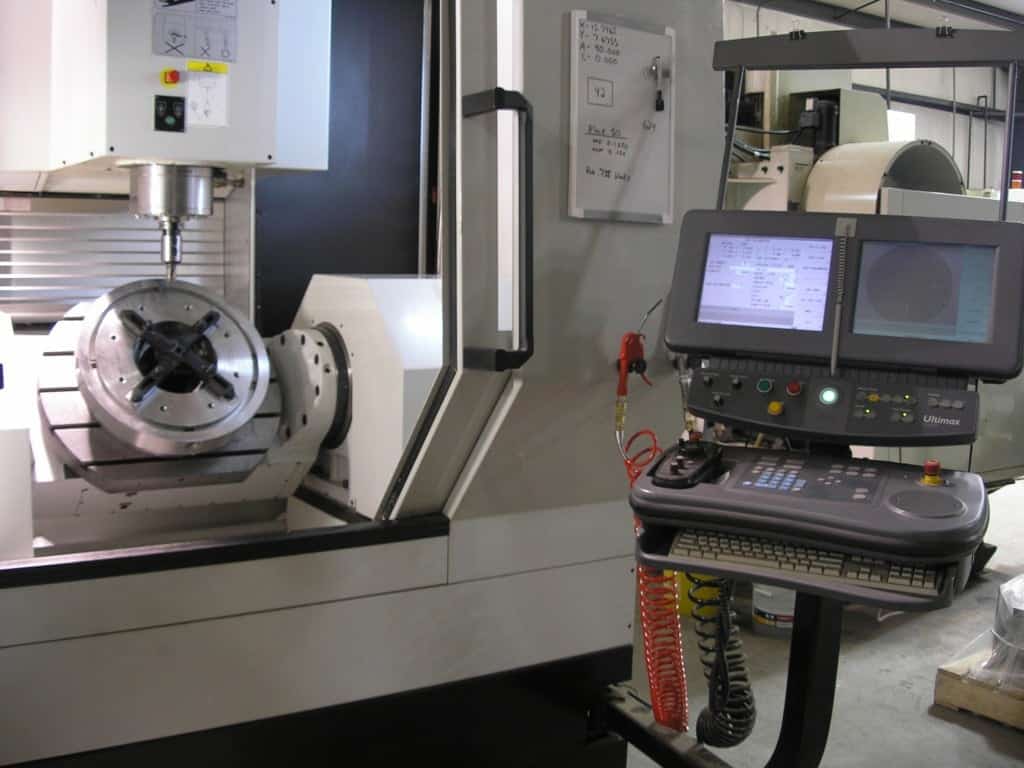 CNC Turning: Up to 26" O.D. x 80"
CNC Milling: Up to 32" x 120" (NEW in 2022)
CNC 4th Axis & CNC 5th Axis Milling