Emergency Machine Shop Services at
Lindsay Machine Works Inc.
At Lindsay Machine Works we offer Emergency Machining Services to all of our customers.
From assembly-line parts to parts for utility companies, from small intricate components to large repairs, we have you covered.
When you find yourself in a bind, and clients won't wait, call Lindsay Machine Works.  We have the ability to custom machine, manufacture and fabricate just about anything you need, quickly. Our highly skilled emergency machinists & metal fabrication experts are ready to respond.
Lindsay Machine Works, based out of the Kansas City area, is available when you are in need of a fast turn-around, sometimes within hours.
Some of our capabilities include:
– Short Manufacturing Runs
– OEM Part Replacement
– OEM Part Repair
– Prototyping
– CNC Machining
– Manual Machining
– Fabrications
CNC Machines

-CNC Turning to 26"x80"
-CNC Milling to 32"x 64"
-CNC  3-Axis Milling
-CNC  4-Axis Milling
-CNC 5-Axis Milling
-CNC Water Jet Cutting
Manual Machines
– Lathes up to 39" Outer Diameter by 120" long
-VTL to 57" Outer Diameter
-Heavy Milling cuts up to 36'
-Large Horizontal Boring
-Surface Grinding
Anywhere around Metro Kansas City area – When you're in need emergency manufacturing repairs we're here to help.  Many of our customers have used Lindsay Machine Works Emergency Machine Shop Services.
Send over the broken part, images or a drawing…  Lindsay Machine Works will make the part better than the original in many cases.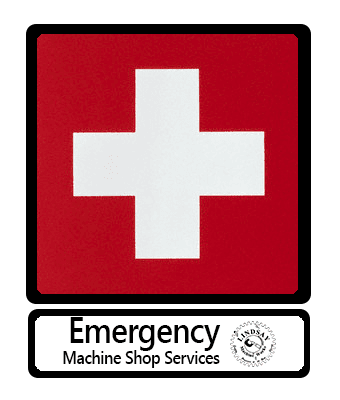 Serving the Kansas City MO, Kansas City KS, Independence MO, Overland Park KS, Lenexa KS, Lees Summit MO, Grandview MO, Sedalia MO, Warrensburg MO, Knobnoster MO, North Kansas City MO, Lawerence KS, Manhattan KS, Topeka KS, Harrisonville MO, Belton MO areas and more