Water Jet Cuts for the Military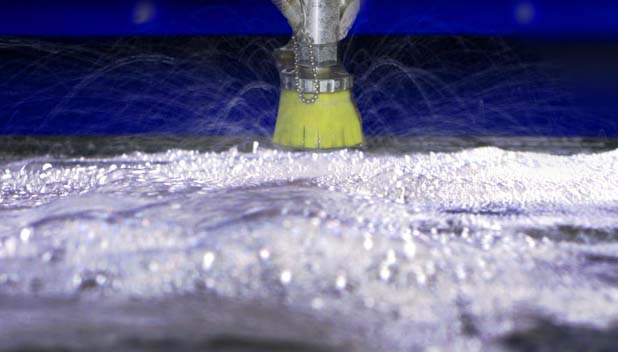 Watching the Flow Water Jet cut such intricacies is a fascinating sight.
for the Military
At Lindsay Machine Works we have clients from all industries using our Flow Water Jet for their cutting purposes. One such client services the United States Government and Military. This "mask", cut by Lindsay Machine Works Inc. at 60 inches long, was cut to spec precisely for our longstanding client.