A Kansas City area manufacturing company orders a valve from our machine shop. This short run contract is one of many processed at Lindsay Machine Works.
Because this is an ongoing order, the drawings and set-ups are documented and used when needed.  The machinist sets up the machine.  This part is machined using the DS-30SSY DUAL TURNING & LIVE TOOLING LATHE.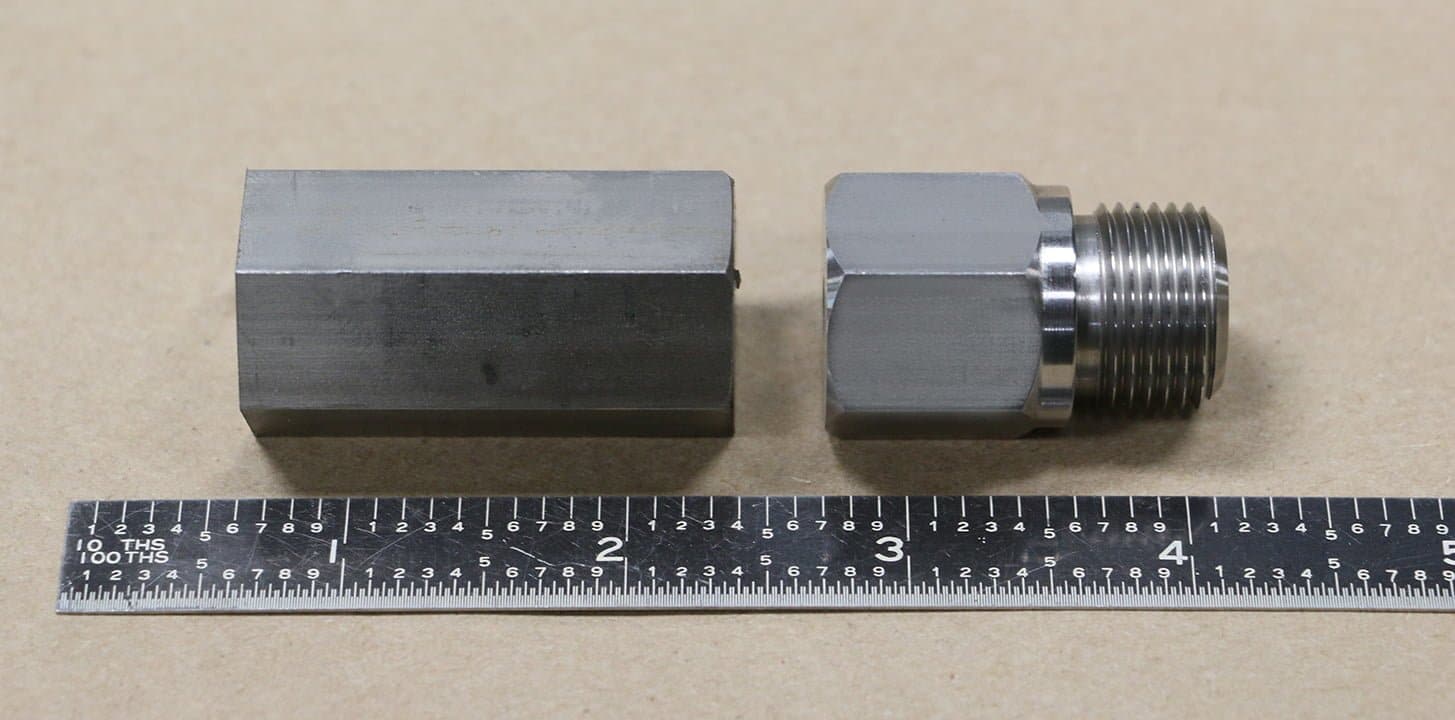 This machine will:
turn
thread
groove
drill
bore
and finally part off the piece before it is finished.
Our live tooling lathe allows Lindsay Machine Works to execute several processes in one set-up.
Once the part is completed, the machinist deburrs it and checks it for accuracy.
From the raw material to the final product, quality is job one.  Send an RFQ and find out why we have so many repeat customers.
[youtube]https://youtu.be/9z1BbMR9Yf0[/youtube]