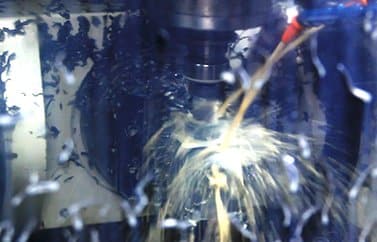 At Lindsay Machine Works Inc. we work with many types of metal and steel alloys, as well as many grades of plastics. One of our clients, located in the Midwest, specializes in dry storage and liquid delivery processing systems. They depend on Lindsay Machine Works for our expertise and accuracy in Custom Plastic Fabrication Liquid Delivery Systems.
Using gray PVC, this part was first machined on our Hurco TM8 lathe, turning the part to exact customer specifications. Then, the part was machined on one of our many 3 Axis CNC Mills.
where each hole drilled was meticulously planned and executed, resulting in a high quality plastic (PVC) custom fabricated part, that will last for years to come.
[social_share style="bar" align="horizontal" heading_align="inline" text="" heading="" facebook="1″ twitter="1″ google_plus="1″ linkedin="1″ pinterest="1″ link="" /]