ENERGY & UTILITY COMPANY METAL PARTS FABRICATION
Lindsay Machine Works, works closely with energy & utility companies, including the oil & gas industries, to help power our world. This sector turns to us for our quality milling and turning operations, as well as our fabrication capabilities. We also offer our portable drill-operated Winders & Reels for energy & utility service providers. Manufactured in-house to provide companies innovation in electrical cable storage & transportability.
Reliable Utility Company Metal Parts Fabrication
The energy and utility sector relies on quality metal parts fabrication to ensure their operations run efficiently and safely. We offer a full range of milling, turning and fabrication services to help them achieve their goals. Our experienced team is able to handle complex projects with precision, speed and accuracy. At Lindsay Machine Works, we understand the unique requirements of this industry, which is why we are dedicated to providing our customers with unparalleled service that meets all safety standards.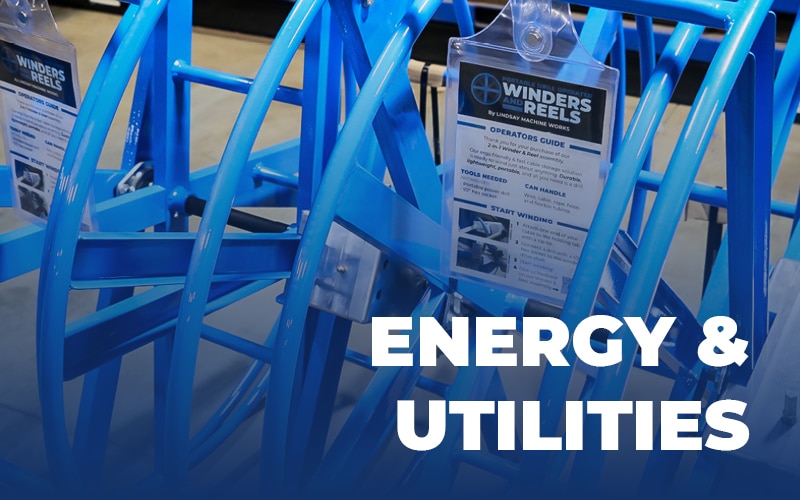 For over two decades, Lindsay Machine Works has been providing reliable and durable metal products to the energy industry in the U.S., ensuring that our customers are equipped with top-notch parts for all of their utility needs. Our expert machinists collaborate closely with each client to create customized solutions tailored specifically for them—from intricate pieces used on oil rigs or pipelines, down to simple brackets holding heavy equipment together—all made from quality materials designed to stand up against tough conditions throughout use. 
Energy and Utility Industry Applications
As a leader in the fabrication of metal parts for energy and utility applications, we provide quality products to support the following industries:
Wind

Solar

Gas

Electric

Coal

Geothermal
Cutting-edge technologies and advanced processes, allow us to create custom designs that meet all customer requirements. With a commitment to excellence and customer satisfaction as its core values, Lindsay Machine Works stands out among competitors when it comes to delivering dependable results time after time!
Precision CNC Capabilities
One of the most sought-after capabilities is our precision CNC (Computer Numeric Control) Turning and CNC Milling. Beyond traditional 3-axis CNC Milling, we also offer both 4th & 5th Axis CNC milling. This gives us the ability to machine more complex features or more features on more sides with less re-positioning and fixturing, improving our ability for tight tolerances.  
CNC Turning: Up to 26" O.D. x 80"

CNC Milling: Up to 32" x 64"

CNC 4th Axis & CNC 5th Axis Milling
Most types of metal can be machined including these: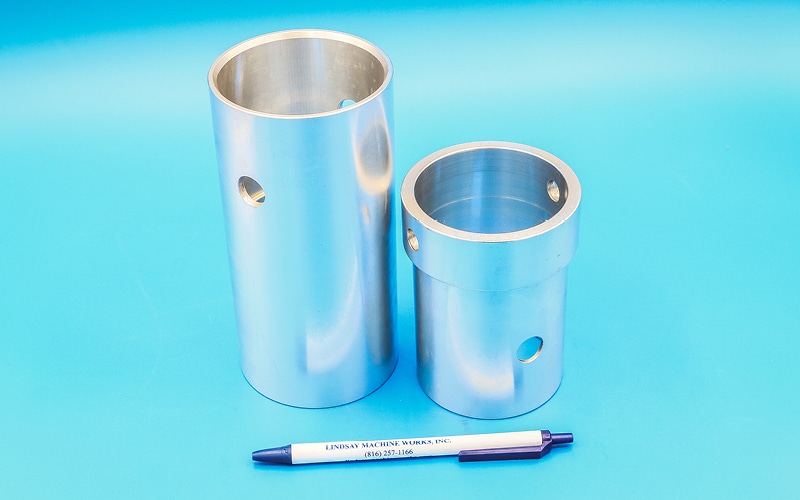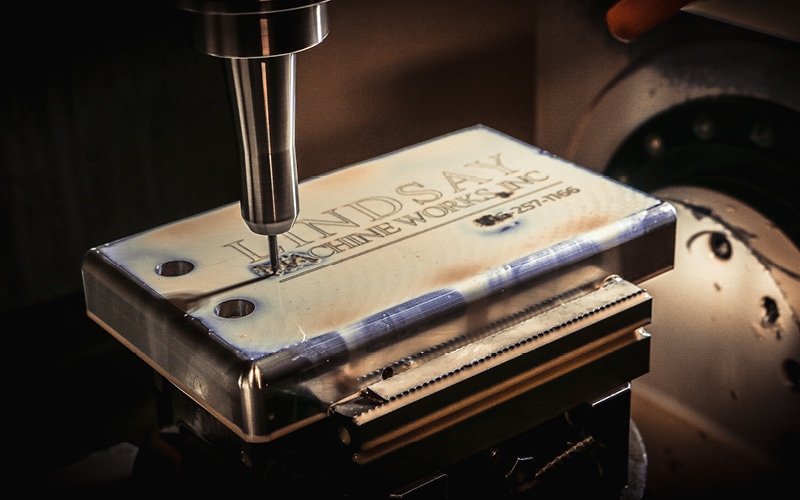 FOR ENERGY & UTILITY METAL PARTS FABRICATION,
CONTACT US AT (816) 257-1166 OR SUBMIT A QUOTE REQUEST.