FOOD PROCESSING METAL PARTS FABRICATION
Lindsay Machine Works emphasizes the importance of precision parts. Through the use of our wide ranging machining capabilities, we are able to manufacture parts to the highest quality standards for the food processing plants and equipment manufacturers in the Kansas City area and throughout the Midwest. For decades, we've been manufacturing precision parts from FDA grade materials used in the food processing industry.
Competitive pricing along with excellent workmanship has elevated Lindsay Machine Works above the competition. Whether you require parts for an existing food production line or need intricate assembly fabrication, our experienced  team provides high quality work.  Minimizing your downtime is our priority.
Food Safe Metals
When it comes to food processing parts and applications, the use of food-safe metals is crucial. These metals are specifically designed and tested to ensure that they do not contaminate or react with food products in any way. However, the specific type of metal used for your part will depend on several key variables related to your food processing operation.
One important factor to consider is the types of chemicals that will be present during processing. Some chemicals can react with certain metals, leading to contamination and potential health hazards. It's essential to choose a metal that is compatible with the specific chemicals used in your process.
Another variable that affects metal selection is the processes involved in food production. Different processes may require different properties in a metal part, such as resistance to corrosion, heat or wear. For example, if you're using an abrasive process like grinding, you'll need a metal that can withstand frequent contact with hard surfaces without wearing down quickly.
Finally, temperatures play a significant role in determining which type of food-safe metal should be used for your application and parts. Certain metals may become unstable or even release harmful substances when exposed to high temperatures commonly found in some food processing operations such as baking or frying.
Lindsay Machine Works has the personnel and the best equipment to get your job done no matter the application.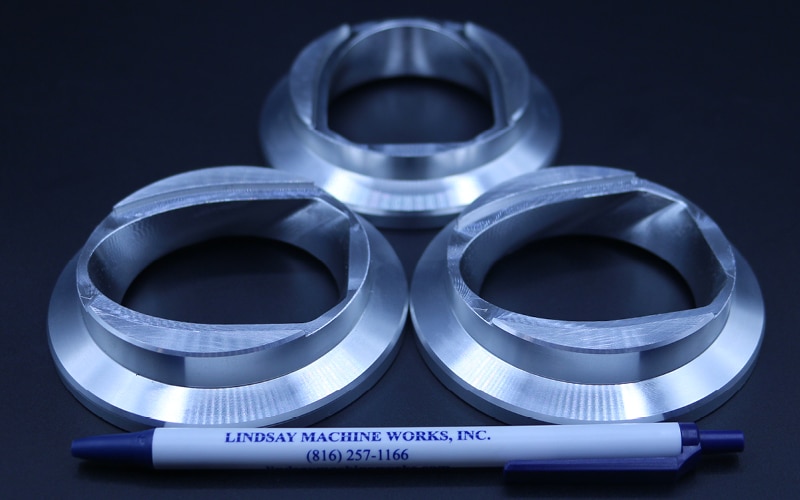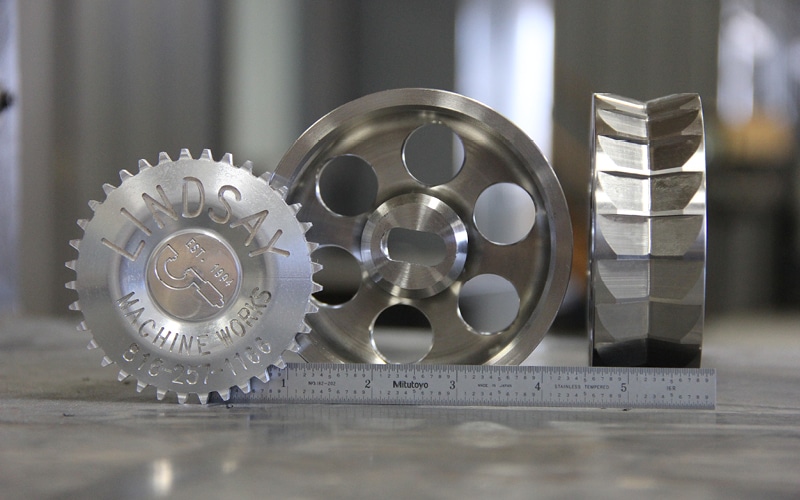 FOR FOOD PROCESSING METAL PARTS FABRICATION,
CONTACT US AT (816) 257-1166 OR SUBMIT A QUOTE REQUEST.